About Pat Murphy Electric
The Right Way Is The Only Way: Our Electrician Philosophy
Throughout the history of Pat Murphy Electric, we've always believed that the right way is the only way. We have had steady growth in our customer base, employee expertise, and services. In 1995, Pat Murphy Electric began providing residential, industrial and commercial electrical services. Today, our experienced licensed electrical technicians and fleet of vehicles provide 24/7 service to customers in the Atlanta and Knoxville metropolitan areas. These services include industrial installations and maintenance, construction services for general contractors, phone, CATV, data cabling, and design/build services.
Quality Trained & Licensed Technicians You Can Depend On
Pat Murphy Electric is a member of the Independent Electrical Contractors (IEC) trade association and the Better Business Bureau (BBB). We are also an Authorized Chevy Volt Installer and Authorized Nissan Leaf Charger. With everything we do, we ensure professionalism and safety. Many of our employees participate in the four-year apprenticeship program and advanced courses offered by the IEC. These courses keep them up-to-date on the changing technology in the electrical industry. In addition, all of our licensed Atlanta electrical technicians are fully vetted prior to their start date.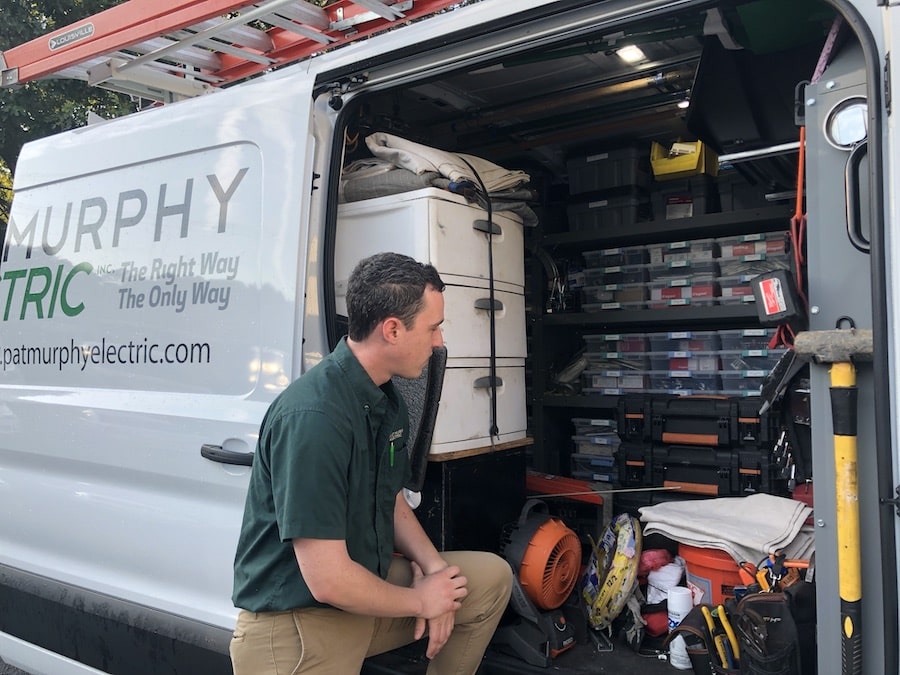 Contact Us Today for Exceptional Electrician Services
At Pat Murphy Electric, our goal is to ensure high-quality service, good value and on-time completion of projects, every single time. Electrical work can be complex and dangerous, which is why the right way is the only way to get the job done. Call us today in Tucker at 470-588-9505, Atlanta at 470-440-2017 or Knoxville at 865-409-2400. You can also fill out the Contact Us form to find out more information about our services provided by licensed electrical technicians.