Choose Pat Murphy For All Your Commercial Electrician Needs
Are you searching for the best commercial electrician in Atlanta to take care of your business? Then look no further than Pat Murphy Electric! We've proudly served this community for over 40 years, assisting businesses and industrial plants of all sizes and specialties with electrical installation, repair, and maintenance. You deserve to have an electrician you can trust, as a valued partner in your company's success. After all, your business won't get very far without reliable electricity! From heating, cooling, and lighting to things like Wi-Fi and computerized systems, modern businesses count on electricity for their daily operations. If you want things to run smoothly so you can stay focused on your business, you can count on Pat Murphy Electric.
Commercial electricians and industrial electricians in Atlanta are trained to handle different types of systems and loads than residential electricians. This is one of the reasons why it's so important to make sure you're hiring the right person for the job. Our entire team of electrical contractors are fully trained, vetted and have the skills plus the experience it takes to keep your business systems up and running. Our technicians at Pat Murphy Electric, Inc. have an average of 13 years of experience in the field! 
We offer a full range of electrical services, including 24/7 emergency repairs. Pat Murphy Electric can perform rewiring and remodels, lighting retrofitting, panel servicing and upgrades, troubleshooting, safety inspections, infared scans, motor controls, VFD installations and so much more for your Atlanta business. We'll help make your business as energy efficient as possible, too, with the proper electrical systems. 
Having a dedicated commercial electrician and industrial electrician on your team can give you priceless peace of mind, especially when you're looking to expand or rebrand. You deserve to have the best Atlanta commercial electrician working for you, so give us a call to learn more about our services or to schedule your service appointment today!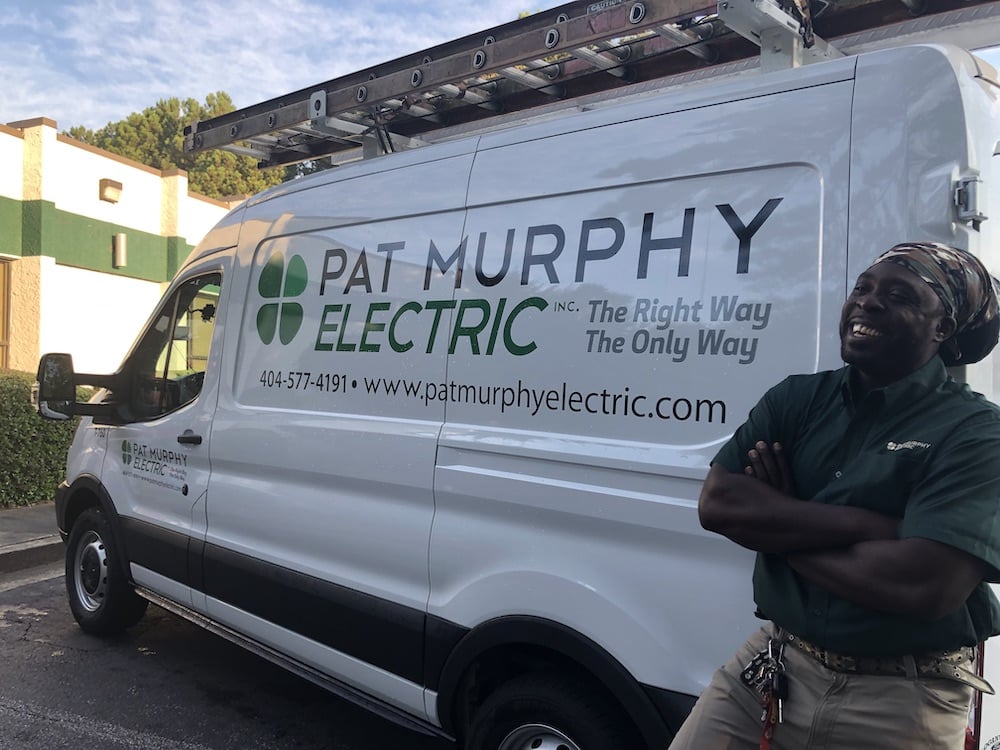 Why Pick Pat Murphy Electric?
Your best interest is always in mind and we will only provide the services that your business or industrial plant actually requires. We offer a wide variety of electrical services and unparalleled experience to provide a solution for your business or plant. 
Our Services
24-hour emergency electrical repair
Data cabling
Dimming systems
Electric car charging station installation
Electric circuit testing
Full plant breaker testing
Grounding & bonding
Infared scans
Outdoor & security lighting
Home electrical inspections
Installation of UPS/generator systems
Motor Controls
Preventative maintenace on electrical panels
Retrofitting
Rewiring & remodeling
Surge protection
Troubleshooting
Variable frequency drivers
Preventive maintenance on electrical panels
Rewiring and remodeling
Storm damage repair
Surge protection systems
Smoke detectors
Troubleshooting
Ceiling fans