RESIDENTIAL ELECTRICAL SERVICES
In a world full of DIYs and YouTube how-to videos, a lot of people assume they can repair everything themselves. It's true, to some degree, that a lot of home repairs don't require a professional. However, when it comes to electrical work, it's best to call in the experts. Attempting electrical repair on your own is dangerous due to the complexity and fire or shock risks, so safety and precision are very important in order to get the job done correctly. 
Benefits of Hiring a Residential Electrician for Electrical Wiring Services
Rather than risking injury or damage trying to solve electrical problems, it's best to hire a professionally trained residential electrician for any electrical wiring work you plan to do throughout your home. Here are a few of the benefits of relying on an Atlanta certified electrician for your electrical services: 
Professional Training: The team at Pat Murphy Electric is extensively trained to handle all of your residential electrical needs. 
Safety and Accuracy: Each of our expert technicians pays close attention to detail, ensuring your property is wired correctly and safely for the condition and age of the property. 
Education and Knowledge: We listen to all of the needs and concerns of our customers to come up with knowledgeable electrical repair solutions. 
Electrical repair can be a stressful task for any homeowner. You will find each technician at Pat Murphy Electric to be courteous, forthright, and concerned about your questions, opinions, and concerns regarding your service.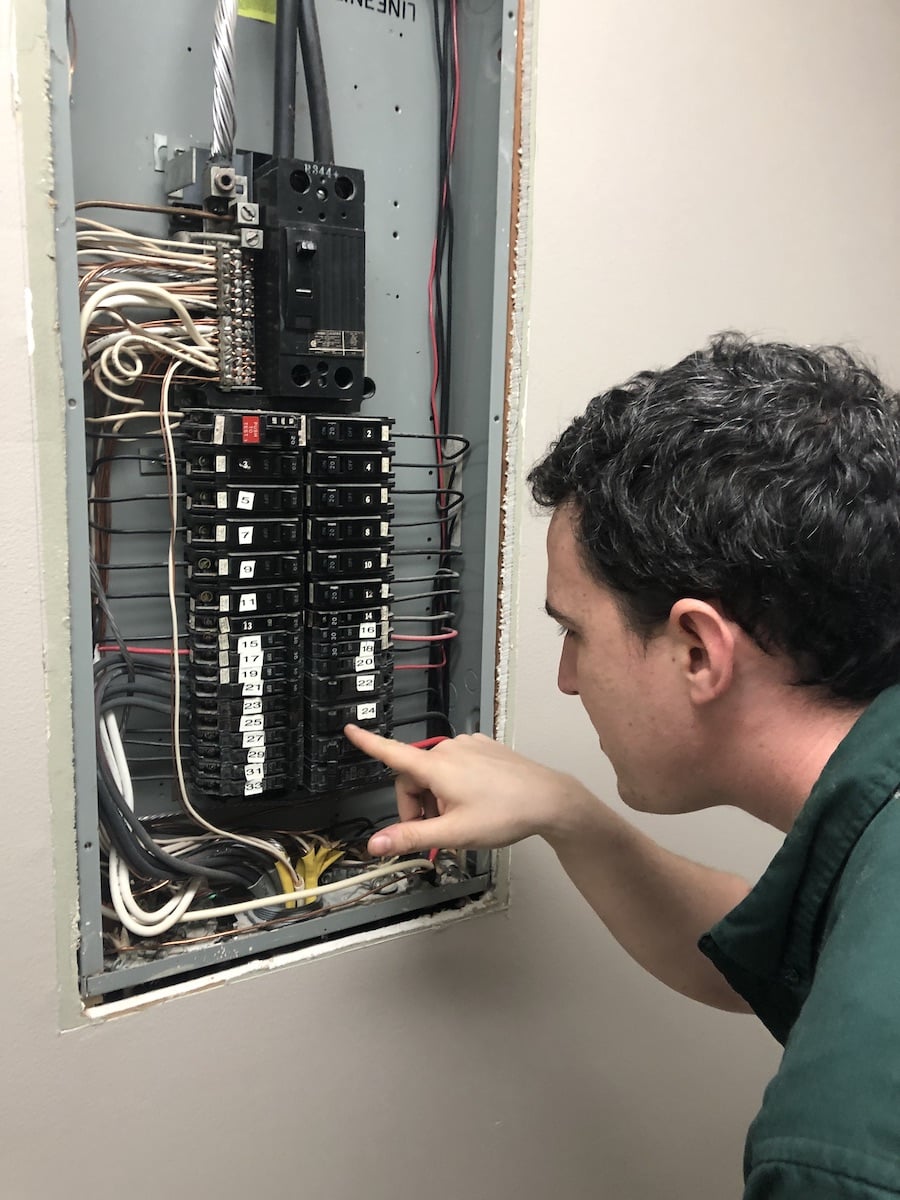 There When You Need Us Most: 24 Hour Electrician Services
When you have an electrical emergency, you don't have time to wait for electrical repair. Our emergency electricians are available for around-the-clock repair services, ensuring that your electricity is back up and running when you need it.
Top Causes of Electrical Accidents
There are approximately 1,000 deaths each year as a result of electrical injuries in the United States. There are at least 30,000 shock incidents each year that aren't fatal. This is why it is so important to trust your electrical repair to trusted certified residential electricians like those at Pat Murphy Electric in Atlanta. Here are some of the top causes of electrical accidents in the United States:
Electrical cords and plugs cause the majority of civilian deaths related to electrical accidents. Never use plugs or cords that have evidence of burning, melting, or any other visible damage. Never use extension cords as permanent power hookups and never conceal extension cords beneath carpeting. 
Fixed house wiring is the second leading cause of electrical-related house fires. Overloaded circuits, damaged wires, loose connections on switches or outlets, and various other potential wiring issues can create a hazard. Having your wiring inspected by a professional residential electrician can help prevent these accidents.
A misuse of lamps and light fixtures is another main cause of electrical accidents. Using a higher wattage bulb than a fixture is designed for can melt fixture wiring, creating a major hazard. 
Any potentially wet areas of your home - such as a kitchen or bathroom - should be fitted with ground-fault circuit-interrupter outlets. If you don't have these types of outlets, a residential electrician should be called to install them ASAP
Our Electrical Services
24-hour emergency electricians
Computer, data, and telephone cabling,
Dimming systems
Electric car charging station installation
Electric circuit testing
Grounding
Home electrical inspections
Indoor and outdoor accent and security lighting
Installation of UPS/generator systems
Preventive maintenance on electrical panels
Rewiring and remodeling
Storm damage repair
Surge protection systems
Smoke detectors
Troubleshooting
Ceiling fans
Why Pick Us for Your Residential Electrician Needs
At Pat Murphy in Atlanta, our certified electrical technicians do not make commission, so you can trust that we are not trying to upsell electrical services to you. We always keep our customers' best interest in mind, and we will only provide the electrical services and solutions that your home actually requires. If you would like an estimate, we offer an upfront, flat-rate price for all of our electrical services. We have locations in Knoxville and Atlanta – contact us today!