SEVIERVILLE ELECTRICAL CONTRACTORS
Are you in need of reliable and professional electrical services? Perhaps you are dealing with flickering lights, power surges, or an outdated electrical system? Whatever your concern may be, our team of certified Sevierville residential and commercial electricians is here to help. Pat Murphy Electric proudly offers a wide range of commercial and residential electrical care in the area, and we can't wait to assist you.
At Pat Murphy Electric, we understand the importance of having a highly-functional electrical system, whether for business operations or everyday life. Our electrical contractors in Sevierville provide a wide range of services for homeowners and businesses in the surrounding areas. We are committed to delivering installation, repair, and maintenance services that exceed your expectations. Don't try to tackle electrical work yourself, you'll end up putting your safety and your home at risk. Let us handle it, so you can rest well knowing the work is done the right way.
OUR COMMERCIAL AND RESIDENTIAL SERVICES
Our team of friendly commercial and residential electricians in Sevierville is here to take care of you, no matter your needs. We approach every job, however big or small, with the same level of commitment and attention to detail. Come to Pat Murphy if you need any of the following: 
Electrical home inspections
Fixture installation and repair
Rewiring and remodeling
Electrical circuit testing
Electric car chargers
Surge protection
Smoke detectors
Indoor and outdoor lighting
Grounding
Storm damage repair
Phone, computer, and data cabling
Dimmers
Electrical panel maintenance
Generator system installation
Much more!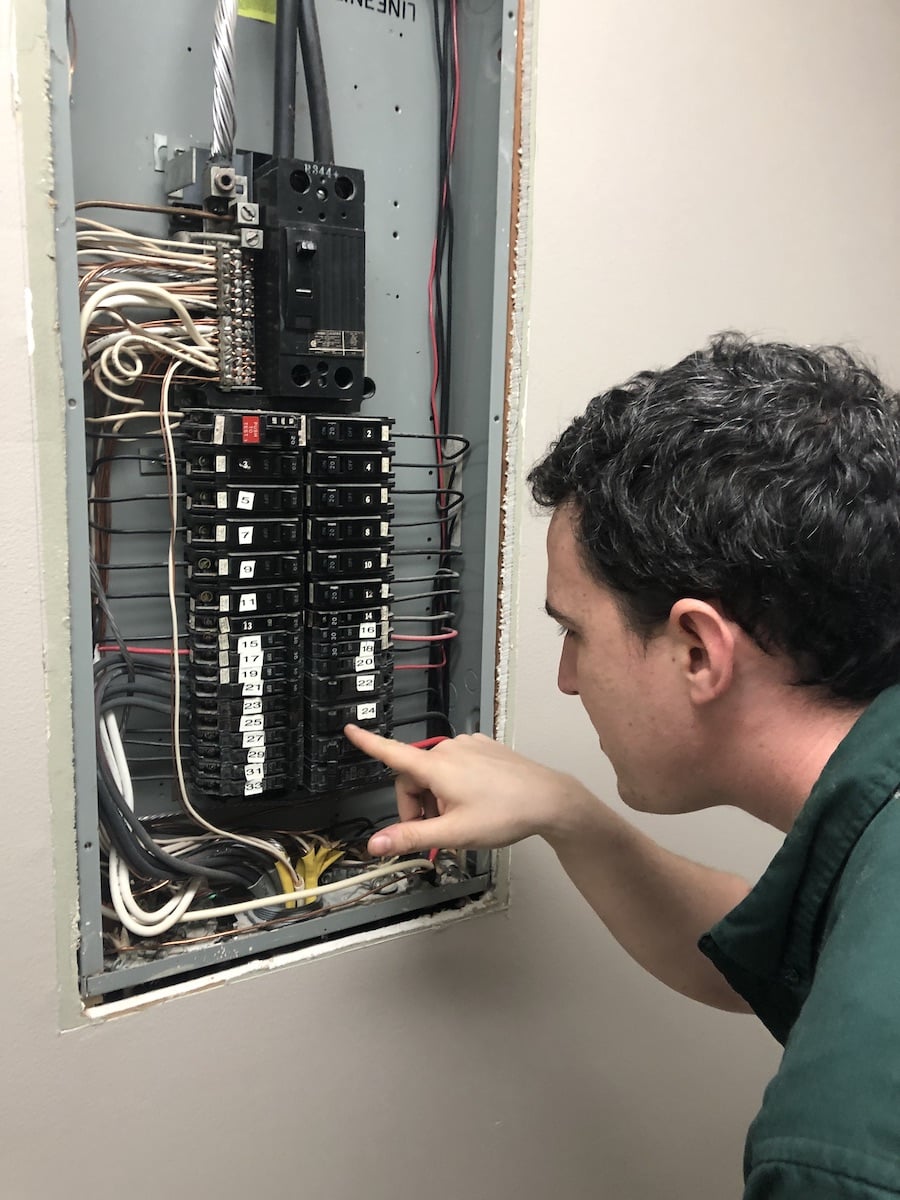 THE PAT MURPHY ELECTRIC PROMISE
Here at Pat Murphy Electric, we take pride in our work and strive to provide the highest level of customer satisfaction. Our team of skilled electrical contractors in Sevierville is licensed, insured, and highly trained to handle all types of electrical issues. We use state-of-the-art equipment and the latest techniques to ensure your electrical system is working efficiently and safely.
We also offer competitive pricing, upfront quotes, and a satisfaction guarantee. We want to ensure that you are completely happy with our services and we will do everything possible to make that happen.
Contact us today to schedule an appointment with one of our expert commercial or residential electricians in Sevierville. Our electrical contractors offer emergency services and are available 24/7 to handle your electrical needs.