DUNWOODY ELECTRICIAN
Pat Murphy Electric has established itself as a leading provider of residential and commercial electrical services in Dunwoody. With over 40 years of experience, we have earned a reputation for safety, precision, and excellent customer service. Attempting to handle electrical issues on your own can be dangerous. Instead, rely on our team of professionals to handle all of your electrical needs. Electrical work can be hazardous to both you and your property, and the risk of fire, shock, or worse is simply not worth it.
Given that there are over 30,000 electrical shock injuries and over 1,000 deaths from electrical accidents every year in the United States, it's important to exercise caution when it comes to electrical work. Even a seemingly simple task, such as wiring a new outlet, can be risky and is best left to the professionals. At Pat Murphy Electric, we have a team of experienced, fully-licensed electricians for Dunwoody who are well-equipped to handle a broad range of residential and commercial electrical projects. Our services include new fixture installation, outlet wiring, upgrades, routine maintenance, repairs, and even 24/7 emergency service. We also have experience with specialized lighting, electric vehicle charging stations, and more.
OUR RESIDENTIAL & COMMERCIAL SERVICES
Looking for an electrician in Dunwoody? Reach out to Pat Murphy and let us provide you with the quality service you deserve. No matter the nature of the electrical work required for your home or business, we are dedicated to taking excellent care of you. Our electrician services include:
Surge protection
Electrical home inspections
Electrical circuit testing
Generator system installation
Electric car chargers
Dimmers
Rewiring and remodeling
Indoor and outdoor lighting
Grounding
Storm damage repair
Fixture installation and repair
Smoke detectors
Electrical panel maintenance
Phone, computer, and data cabling
Much more!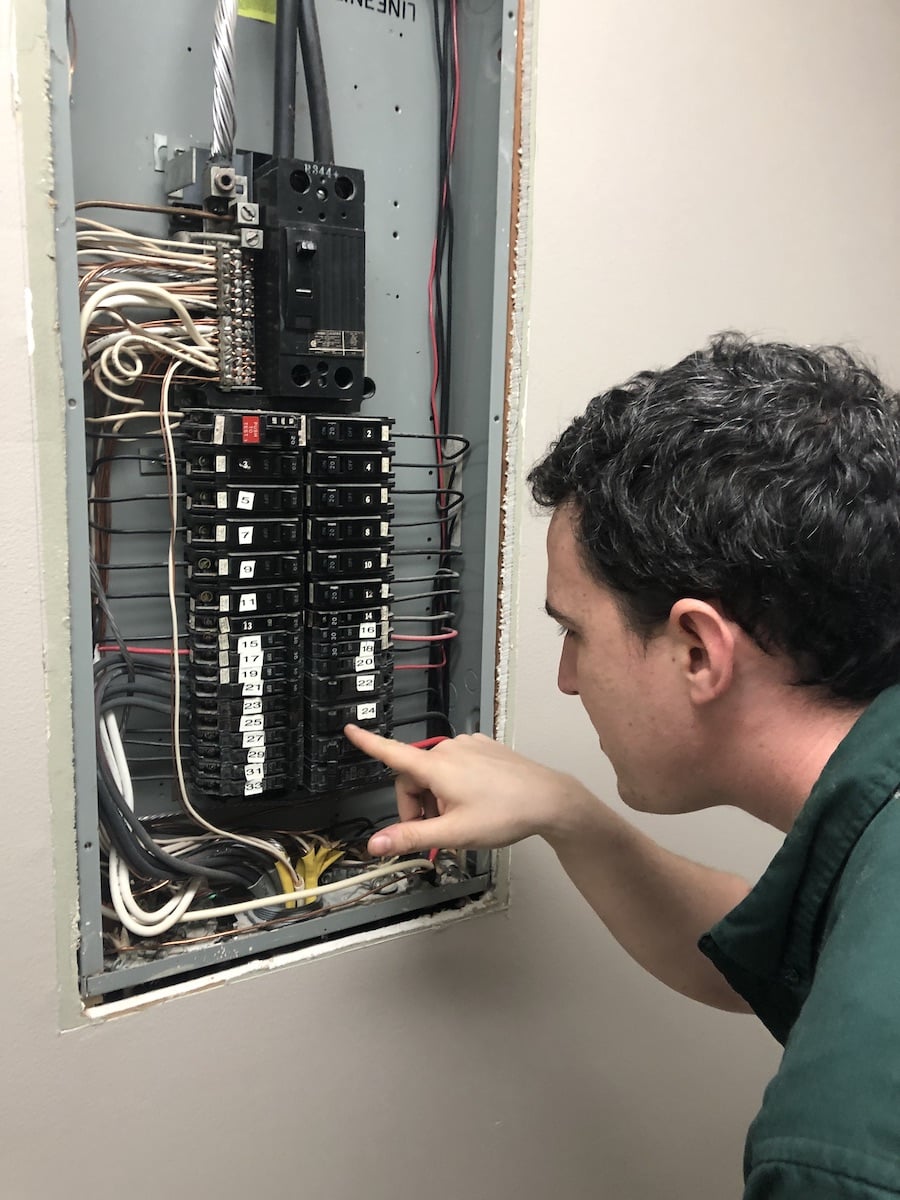 THE PAT MURPHY ELECTRIC PROMISE
At Pat Murphy Electric, we take pride in providing top-quality electrical services to both residential and commercial customers in Dunwoody. Our experienced team will ensure your electrical work is done correctly and efficiently, with minimal disruption to your daily routine. Reliable electricity is essential to your comfort, safety, and overall quality of life, which is why we offer 24/7 emergency services for the unexpected times when your power goes out. Whether you need new installations, repairs, or maintenance, give us a call. Pat Murphy Electric is your trusted residential and commercial electrical company in Dunwoody!