Mt. Pleasant  Electrician 
Pat Murphy Electric is a top-rated electrical company in the Mount Pleasant, SC area, and we believe that the right way is the only way when it comes to electrical services! With 40 years of experience, we are proud to be one of the top names for commercial and residential electrical services in Mt. Pleasant. When you need a professional electrician for your home or business, give us a call and we'll be out to help you right away. Our team is punctual, clean, and neat! We provide a whole range of professional installation, maintenance, and repair services, including 24/7 emergency services. If you just moved to the area and want to remodel your lighting, we are also well experienced with specialty lighting (like high-end chandeliers). If you are tackling a home renovation, a fixture changeout, or any other electrical project, please don't DIY, call Pat Murphy your trusted electrical company in Mt. Pleasant!
Over 30,000 shock incidents and over 1,000 electrical accident deaths occur every year in the United States. Issues with electrical systems are always best left to the pros. Our professional team is dedicated to taking great care of you and your home. With our residential electrician services in Mt. Pleasant, you can rest assured that we always prioritize safety and accuracy in every job we do. 
Services
Our professional Mt. Pleasant electricians are experienced, licensed, and professionally trained in all aspects of electrical work for homes, businesses, and industrial settings. Here are just a few of the services we offer:
Surge protection systems
Home electrical inspections
Electrical circuit testing
Dimmers
Grounding
Fixture installation
Remodeling and rewiring
Outdoor and indoor lighting
Storm damage repair
Cabling for telephone, computer, and data systems
Electrical panel maintenance
Smoke detectors
Electric car charging stations
USP/generator system installation
Much more!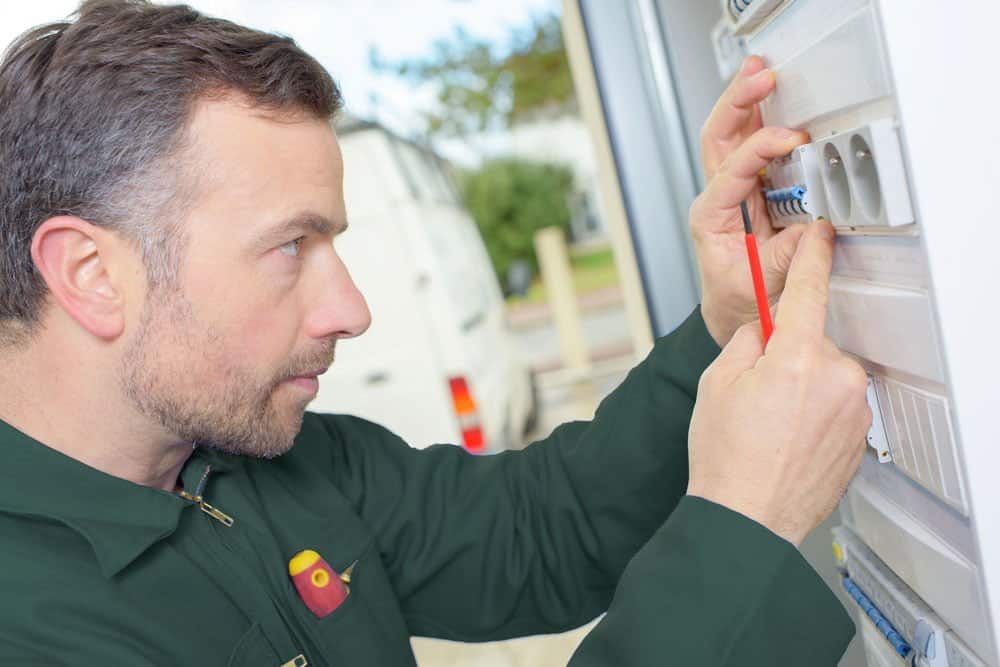 The Pat Murphy Electric Promise
As an expert electrical company serving Mt. Pleasant and the surrounding area, we know that electricity is vital to your safety and comfort, so when the storms roll in and your power goes out, get ahold of Pat Murphy Electric. We'll never try to sell you services you don't need. We'll simply give you honest pricing so we can get started. Our goal is to provide precision workmanship and to get the job done right the first time. Whether you need residential or commercial electrical service, including new installs, repairs, or routine maintenance, reach out to schedule your appointment. If you are looking for an electrical company here in Mt. Pleasant that will not disappoint you and keep your family safe, look no further than Pat Murphy Electric! 
Here's what our customers are saying about us:
"Professional, personable and quality service. Deven came when he said he would, did the work quoted at the price quoted. 10/10 will use again." Otto H
"I'm a retired business owner who grew up handing tools to a master craftsman. Devon and Aaron provided exemplary service in a professional, friendly manner meeting my somewhat high standards for this kind work. Highly recommend this team and will turn to them next time the need arises." Paul S
"Deven was the best electrician I have ever hired. He was extraordinarily professional and helpful. He restored electrical connection to our fridge where I drove a nail through a wire that tripped the circuit, attached an outlet to a circuit, and fixed another faulty outlet. The quote he provided beforehand was 100% accurate. He finished the work in a timely manner, explained what he did thoroughly, and was a trustworthy guy all-around. Would undoubtedly hire again." Charles K
To see more of what our customers say about us, check out our reviews online!