NORTH CHARLESTON ELECTRICIAN
Did you know that here in the U.S. over 1,000 people die each year due to electrical accidents, and over 30,000 more are injured? Electrical work can be incredibly dangerous, and even if it's a seemingly easy job, we recommend calling professionals for help. If you were to make a mistake, it could put your entire home or business at risk, as well as your life—and it's simply not worth it. Here at Pat Murphy Electric, we're proud to be a trusted team of electricians in North Charleston. We can handle any project you have in mind! Electrical work is complex and can be hazardous if not left to a professional, so call Pat Murphy for all your residential or commercial needs - big or small!
Our technicians are highly trained and fully licensed, and we provide a wide range of residential and commercial electrical services in the North Charleston area. For the past 40 years, we have built our reputation for excellence, and our clients come to us for safe, accurate work. We can wire new fixtures, outlets, or additions, including specialty lighting and electric vehicle charging stations. Pat Murphy Electric is your go-to name for any kind of installation, repair, or maintenance, as well as 24/7 emergency service. We'll take the time to do the job right, no matter what.
OUR RESIDENTIAL & COMMERCIAL SERVICES
Whether you are a homeowner, a business owner, or both, Pat Murphy is here to be a valued ally. If you are looking for the most reliable electricians in North Charleston for residential and commercial electrical services, you've come to the right place. We'll go the extra mile to ensure your satisfaction, no matter your project needs. Our team offers the following electrician services: 
Fixture installation and repair
Electrical home inspections
Electrical circuit testing
Indoor and outdoor lighting
Electric car chargers
Rewiring and remodeling
Dimmers
Grounding
Storm damage repair
Phone, computer, and data cabling
Smoke detectors
Surge protection
Electrical panel maintenance
Generator system installation
Much more!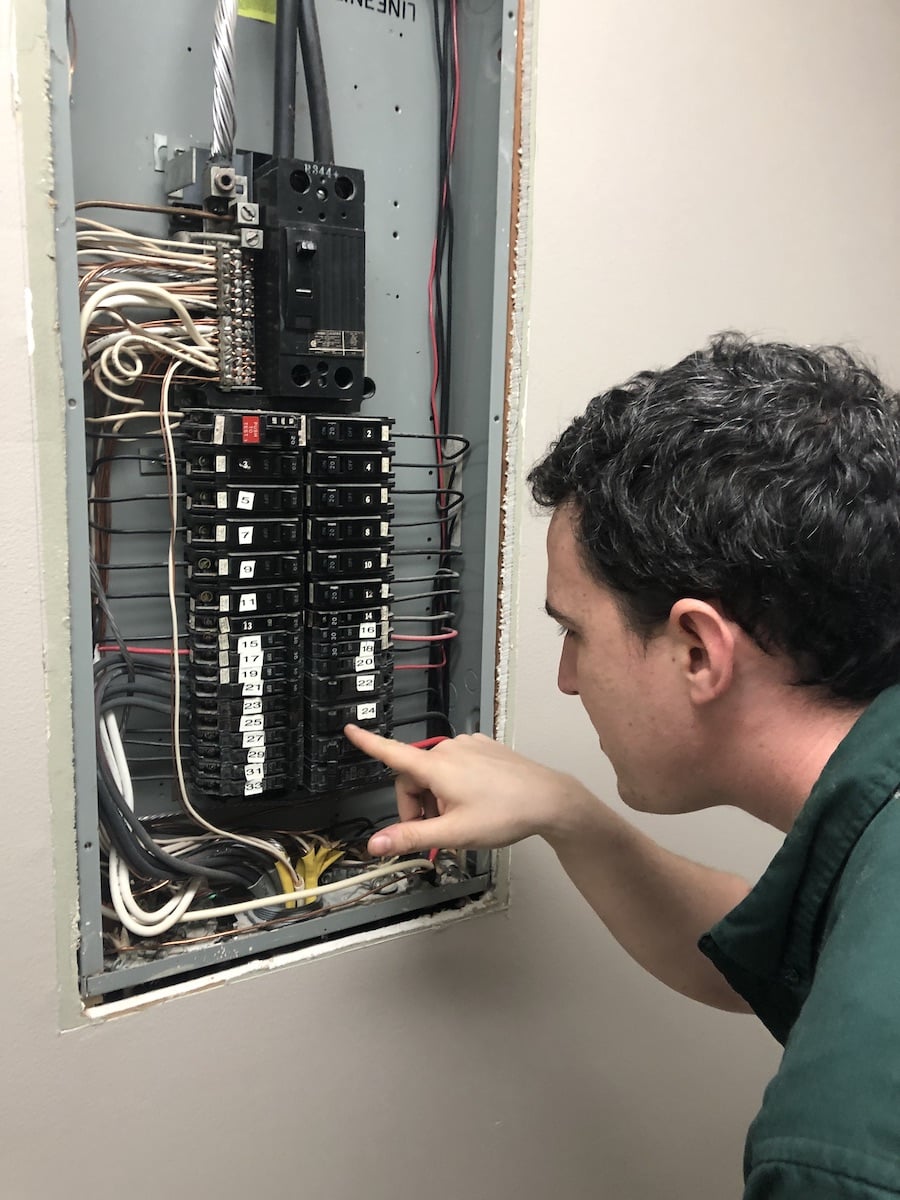 THE PAT MURPHY ELECTRIC PROMISE
Having reliable, safe electricity is essential for your daily life and work. That's why having a professional North Charleston electrician on standby is a great idea, and Pat Murphy Electric is here for you! We'll show up ready to work, and get the job done efficiently with as little disruption to your normal routine as possible. If you need installations, maintenance, repairs, or 24/7 emergency care, give us a call. Pat Murphy is your trusted North Charleston electrician!