Commercial Electrical Inspections in Charleston
Ensuring proper electrical service throughout your business is vital to your continued success. Fortunately, there's an easy way to catch almost any problem from interrupting your electrical ecosystem. Regular commercial electrical inspections for your Charleston business are an effective way to prevent problems before they occur. Our technicians will use a commercial inspection to diagnose any small issues that could lead to a bigger problem if left unattended, helping you maintain quality electrical service throughout the building, so you can continue to operate your business. 
When to Call for an Electrical Inspection
There are a few key times when you should take it upon yourself to call for a commercial electrical inspection for your Charleston area business. Some of the most important times include:
Renovations: Whenever you're making an addition to a building or redefining how a space will be used, it's important to call an electrician who can help put a plan together that won't overwork your system.
Breakers that trip frequently: This is often the result of too many electrical components and appliances on a single breaker. Whether you need a panel upgrade, or just some rewiring or a new breaker, our electricians will figure out what's going on.
Installing large electrical equipment: Our technicians will help plan for the appropriate installation of equipment that will use a large amount of electricity. This way, you'll never deal with interruptions with your service and your new equipment operates exactly as intended.
More outlets are needed: Some businesses, like auto and tattoo shops, require plenty of outlets to power all the equipment that's consistently in use. Our team can help when you're ready to lose all those extra extension cords.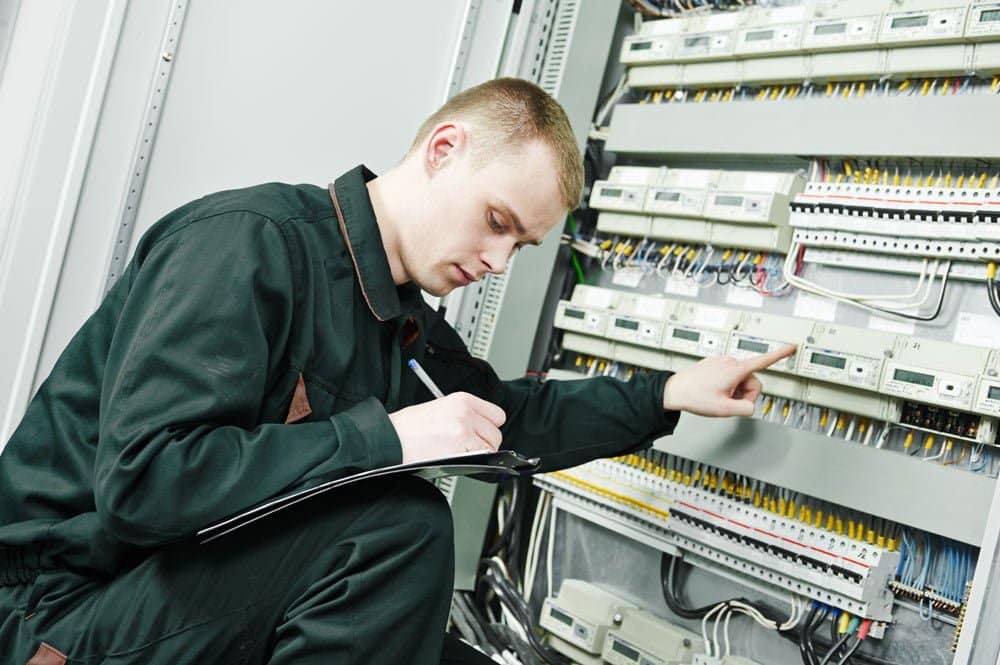 Get In Touch
When you want a team you can call whenever you're in need of help with your electrical service, Pat Murphy Electric is ready to answer with our commercial electrical inspection service in Charleston. Plus, our 24-hour electrician emergency service line means you're never far from the help you need! Just fill out your information below and a team member will reach out to you shortly.
CHARLESTON
1070 Jenkins Road, Unit 106
Charleston, SC 29407
843-212-9763