Pat Murphy Electric
Electrical Services
When you're facing an electrical issue in Charleston, South Carolina, Pat Murphy Electric is the area's expert for repairs. Electrical problems should be concerning, because live electricity can be extremely dangerous when it's not running as designed. Our team of experts is courteous and prompt, and we show up ready to diagnose and fix whatever problem you're facing. Whether it's an unexplained system interruption, you've got older two-prong outlets that need to be updated to three-prong grounded plugs, your electrical panel needs an upgrade, or you've felt a shock from an electrical component in your home, Pat Murphy Electric's team of professional commercial electrical contractors and electricians in Charleston is close by when you need help.
Our Services
Hiring a professional electrician in Charleston is the only way to ensure your electrical work is done accurately and safely. When it comes to residential and commercial electrical repairs, Pat Murphy Electric is the easy solution to your problem. Our residential and commercial electrical contractor team in Charleston can help with almost any electrical component's installation or repair, including:
Residential 24-hour emergency electrical repair
Chandelier installation
Computer, data, and telephone cabling
Dimming systems
Electric car charging station installation
Electric circuit testing
Electrical diagnostics
Grounding
Home electrical inspections
Indoor & outdoor accent and security lighting
Installation of outlets, ceiling fans, & UPS/generator systems
Preventive maintenance on electrical panels
Rewiring for remodeling
Security system installation
Storm damage maintenance
Surge protection system installation
Smoke detector/Carbon Monoxide Detector installation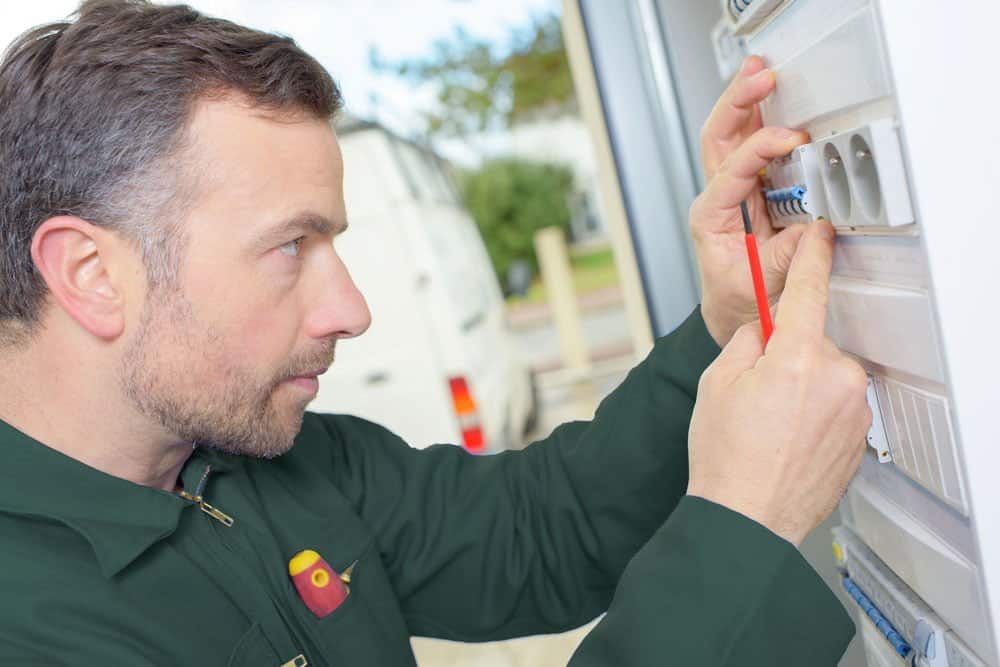 The Pat Murphy Electric Promise
We always offer an upfront, flat-rate price for our services, because we stand behind the technicians who work for us. Because none of our electricians in Charleston are sales-oriented and they're not paid on commission, you'll never be quoted for unnecessary "upsell" services. Our goal is to make sure your home or business has safe, effective electrical service you can rely on—nothing more, nothing less. With Pat Murphy Electric, you can rest assured that you're getting great service without the fluff, the Right Way the Only Way. 
Talk With the Team
Need commercial or residential electrical services? Contact the team at Pat Murphy Electric to get your appointment scheduled today!
Pat Murphy Electric
1070 Jenkins Road, Unit 106
Charleston, SC 29407
843-212-9763