MARYVILLE ELECTRICIAN
When you need help with any kind of electrical project, Pat Murphy Electric is the team to call. With over 40 years of experience, we have the skills required to tackle any installation, repair, or maintenance job, and we'll take our time to do it right. Electrical work can be complex and hazardous if you are not properly trained so it is not something you should attempt on your own—be smart and hire a professional! Our electricians in Maryville are here to take care of your residential or commercial electrical needs.
You deserve a professional electrician you can count on, someone who is prompt, respectful, and knowledgeable. You won't find another electrician in Maryville with the level of excellence and commitment to your satisfaction as Pat Murphy. Whether you need to install a new fixture, wire a new outlet, fix faulty cabling, or anything else, we'll take care of it for you with ease. We have experience in a wide range of residential and commercial services, including electric car charging stations and specialty lighting. We're also available 24/7, for your convenience. 
OUR RESIDENTIAL & COMMERCIAL SERVICES
For homes and businesses across Maryville, our electricians can do it all. Pat Murphy Electric is here to be a priceless asset for you, and ensure the electricity at your property is safe, reliable, and efficient. We offer the following residential and commercial electrical services in Maryville:
Storm damage repair
Fixture installation and repair
Electrical home inspections
Rewiring and remodeling
Indoor and outdoor lighting
Electric car chargers
Electrical panel maintenance
Dimmers
Grounding
Electrical circuit testing
Phone, computer, and data cabling
Smoke detectors
Surge protection
Generator system installation
Much more!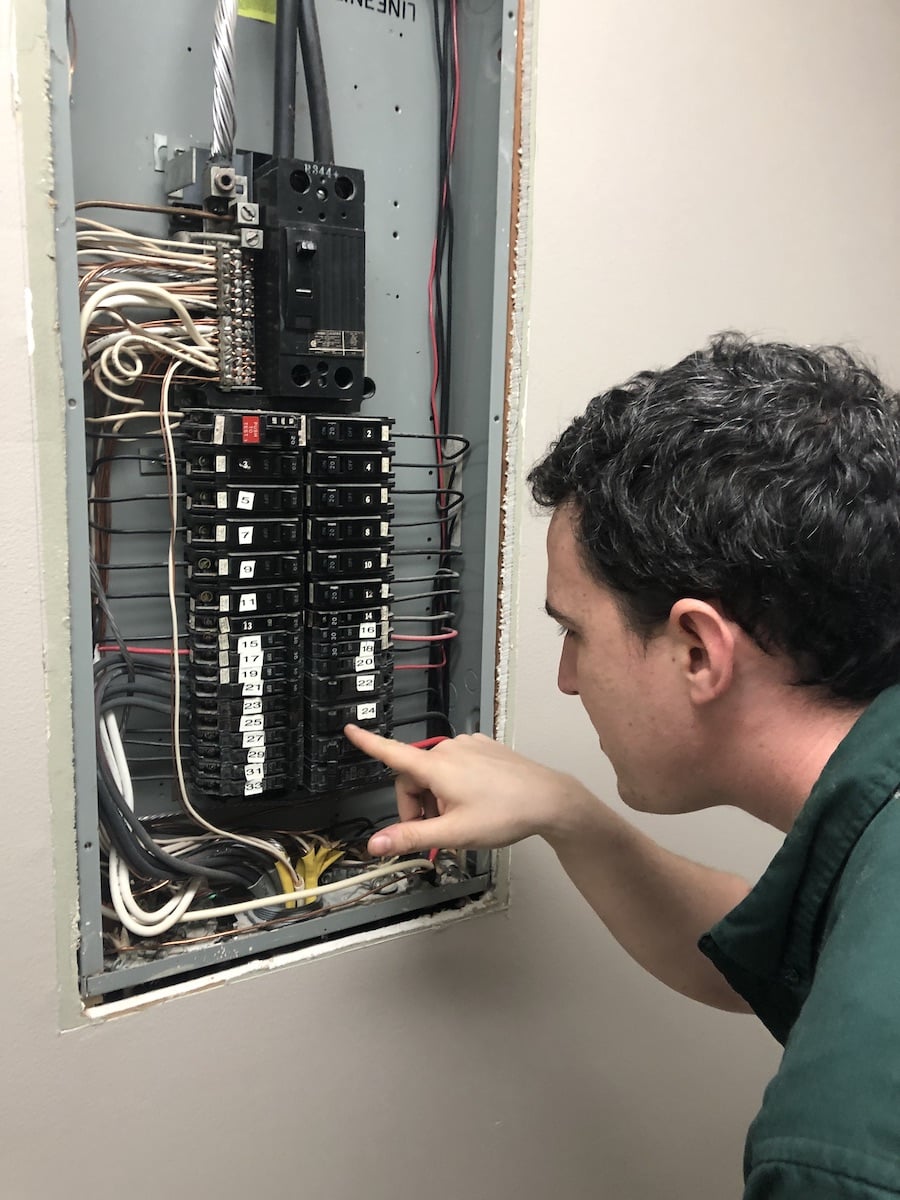 THE PAT MURPHY ELECTRIC PROMISE
Without reliable electricity, it is hard to get anything done whether you're at home or at work. We can keep you up and running, with our electrical installation, repair, and maintenance services in Maryville. Our residential and commercial electricians will show up ready to get started, and we'll do our best to keep the disruption to a minimum. Give us a call when you need quality electrical work, or emergency electrical repair.