Pat Murphy Tank Farm Wiring & Heat Trace Installation in Charleston
What Is A Tank Farm?
Tank farms are large storage containers and are an integral part of many industrial operations. These containers typically store oil or petrochemical products before they're distributed to consumers. Tank farms use several technological features, to control temperature and other metrics, and rely on proper electrical wiring in order to operate efficiently. Pat Murphy Electric is your trusted resource for industrial electrical service in Charleston, and we can ensure your tank farm is set up correctly. 
Let Pat Murphy's Technicians Wire Your Tank
Wiring your tank farm isn't something that just any Charleston electrician can do. This job requires specialized expertise and proper protocol, as well as a true commitment to safety. Thankfully, Pat Murphy is here to deliver the best service for your business. We are well-versed in these types of industrial systems, our technicians are Class 1/Division 1 experts, and we're also trained in corrosive area safety. You can rely on us to accurately wire your limit switches, level switches, ultrasonic probes, and more. Your industrial tank farm is in good hands with us.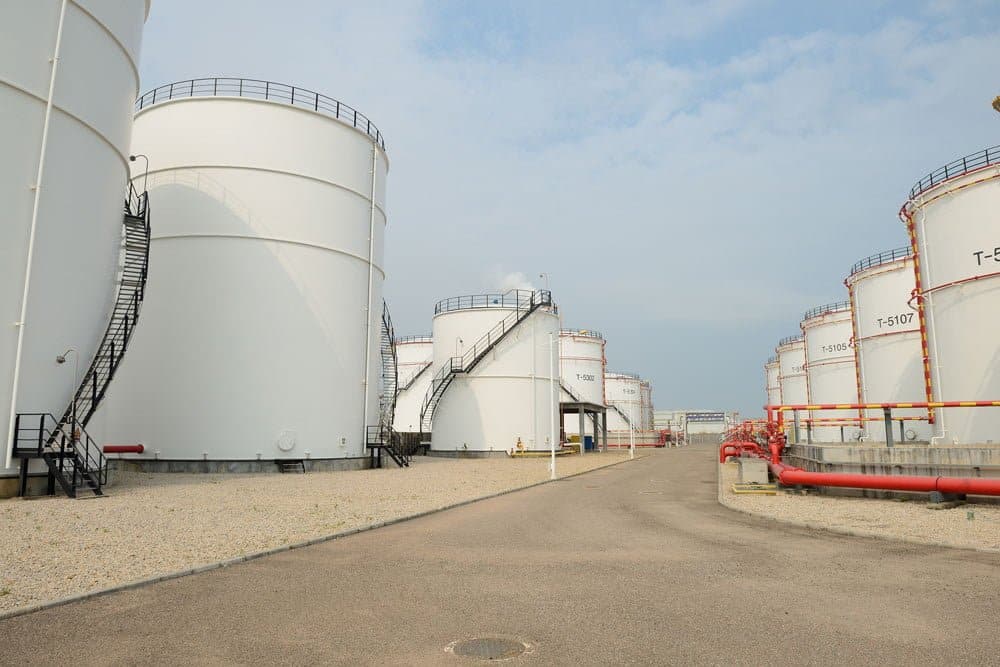 Heat Trace Experts
You can count on Pat Murphy Electric for your tank farm wiring needs in Charleston, and also heat trace installations for your facility! We understand the importance of heat trace programs in maintaining your products, and we'll ensure they're running as they should be. If you need help setting up a new heat trace system or repairing or maintaining an existing one, you've come to the right place. If your tanks aren't kept at the correct temperature or your heat pipes are failing, you risk spoilage and product loss. Our team can help you avoid this hassle! We are skilled and experienced industrial electricians in Charleston, and our heat trace installation experts are here to assist you.
Learn More About Tank Farms
Do you have questions about tank farm wiring or heat trace installation for your Charleston facility? Reach out to us at Pat Murphy Electric today about our industrial electrical services! 
Let Pat Murphy Handle Your Tank Farms
Get 24/7 Emergency Support Now 843-212-9763