HANAHAN ELECTRICIAN 
Here in the United States, more than 1,000 individuals lose their lives annually due to electrical accidents, and an additional 30,000 people are injured. Handling electrical work can be extremely hazardous, and even minor tasks should be left to the experts. A single mistake could jeopardize not only your property or workplace but also your life, and that isn't worth the risk. As a leading electrician in Hanahan, Pat Murphy Electric is happy to offer our services for any type of installation, maintenance, or repair project!
At Pat Murphy Electric, we have over 40 years of experience providing residential and commercial electrical services in Hanahan. Our electricians are fully licensed and highly trained, ensuring safe and accurate work. We have built a reputation for excellent service, and our clients trust us for a wide range of electrical needs. From wiring new fixtures and outlets to specialty lighting and electric vehicle charging stations, we can handle any installation, repair, or maintenance project with ease. We take pride in doing the job right and offer 24/7 emergency service for your peace of mind.
OUR RESIDENTIAL & COMMERCIAL SERVICES
At Pat Murphy Electric, we are here to support you whether you own a home, a business, or both. We are proud to be the top choice for residential and commercial electrical services in Hanahan and are dedicated to going above and beyond to meet your needs. Our team offers a comprehensive range of electrical services, including but not limited to:
Grounding
Dimmers
Fixture installation and repair
Electrical home inspections
Electrical circuit testing
Indoor and outdoor lighting
Surge protection
Rewiring and remodeling
Electric car chargers
Storm damage repair
Phone, computer, and data cabling
Smoke detectors
Generator system installation
Electrical panel maintenance
Much more!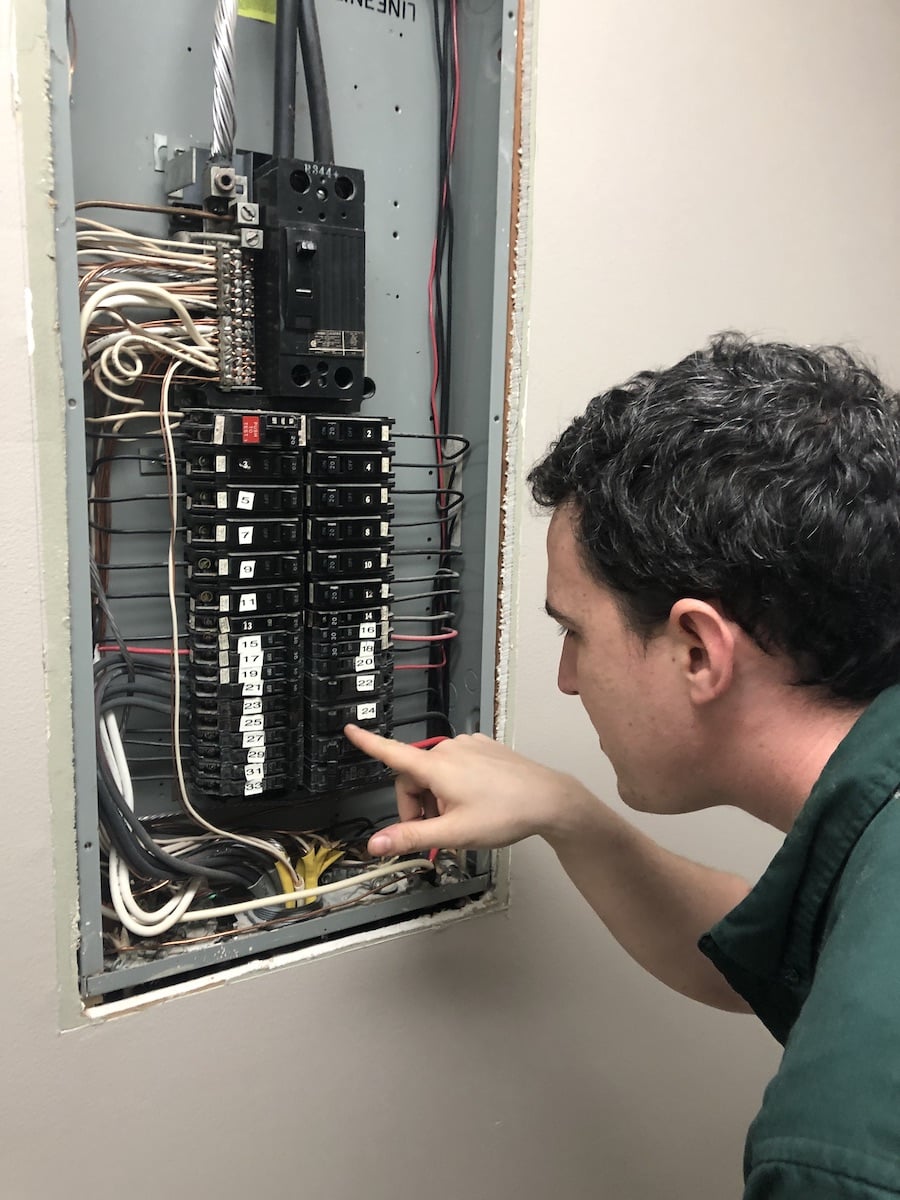 THE PAT MURPHY ELECTRIC PROMISE
It is crucial to have dependable and secure access to electricity in order to run your home or business. Therefore, having a skilled electrician in Hanahan available 24/7 is highly recommended, and Pat Murphy Electric is at your service. We'll arrive fully prepared to complete the task efficiently with minimal disturbance to your space and normal routine. Contact us for installations, repairs, maintenance, or round-the-clock emergency assistance. We look forward to taking great care of you!