Pat Murphy's Commercial Electrician Services
Commercial And Industrial Electrical Experts
When it comes to your business, don't hire just any electrician for the job. Installing and repairing electrical systems and providing routine maintenance for a commercial operation requires a certain level of skill. Here at Pat Murphy Electric, our team of technicians has what it takes to give your business the level of service you deserve. We provide a full range of commercial electrician services in Knoxville, and work with businesses of all sizes and industries. Each of our commercial and industrial electrical contractors in Knoxville is licensed, and is a Class 1/Division 1 expert, with extensive training in personal and public electrical safety. When you're looking for a reliable, experienced commercial electrician to service your Knoxville business, you've come to the right place.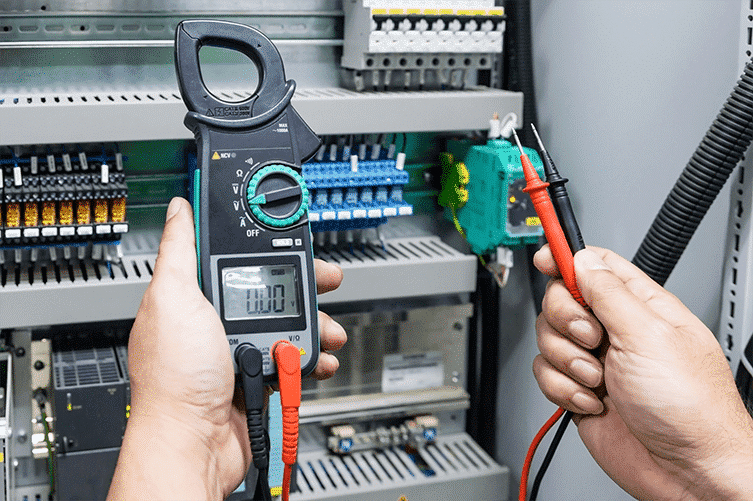 What do Commercial Electricians do?
Nearly every business today relies on electricity for daily operations. From basic lighting, heating, and cooling, to things like Wi-Fi and computerized systems, without reliable electricity, your business won't get very far. 
Commercial electricians undergo additional training and education on how to plan and install a building's electrical system, which requires many years of work. Once they complete the standard curriculum and get their license, commercial electricians are able to work on a variety of commercial and industrial venues. We are experts at electrical planning, installation, and maintenance, and can get you set up with a brand-new system or help you take care of your current one.
Difference Between Commercial and Residential Electricians
Compared to a residential electrician, a commercial electrician must be able to handle different materials, procedures, and load sizes. Electrical systems are often planned differently in a commercial building, with ease of access in mind. Whereas, the wiring in your home is tucked safely behind walls. 
There are many key differences between what a residential electrician and a commercial electrician can offer, so it's critical to hire a licensed, specialized commercial electrician for your business. Pat Murphy Electric is here to be a valued partner for your company, with our lineup of electrical services, including 24-hour emergency repairs.
WHAT DO INDUSTRIAL ELECTRICIANS DO?
With similar backgrounds and training, the main difference between commercial and industrial electricians is the work environment. For most retail businesses, office buildings, restaurants, and similar venues, a commercial electrician is your best bet. On the other hand, you'll likely want an industrial electrician to handle the complexities and high-voltage components of a manufacturing plant or production facility. 
No matter if you run a restaurant or a warehouse, you can count on Pat Murphy Electric. We have many industrial electrical contractors on our Knoxville team who are ready to serve you. Whether you need a brand-new electrical system for your tank farm, repairs to your office building system, thermal scanning and breaker testing, PLC installation, or something else, we're here for you. Reach out to us today to learn more or book your service appointment. 
Commercial and Industrial Electrical Contractor Services in Knoxville With Pat Murphy
Get 24/7 Emergency Support Now 865-409-2400