OAK RIDGE ELECTRICIANS  
When you need commercial or residential electrician services for your Oak Ridge home or business, Pat Murphy Electric is the top-notch team to get your job done. Our crew of electricians is expertly skilled and dedicated to superior craftsmanship and customer service throughout all Anderson and Roane counties. We show up on schedule and understand that electrical work can be disruptive, so we strive to minimize any inconvenience to you and your property. We get your job done the right way—the only way it should be done.
At Pat Murphy Electric, we recommend hiring licensed and well-trained professionals to handle all your electrical needs. Attempting electrical work without proper certification can be hazardous and even deadly. That's why Pat Murphy in Oak Ridge, TN is committed to ensuring your safety with attention to detail and accuracy at every stage of your project. 
We offer comprehensive electrical services for our Oak Ridge residential and commercial neighbors including installations for new construction, home remodels, and commercial build-outs, as well as electrical repairs and proactive maintenance. Additionally, we're available 24/7 for emergencies, for those unexpected times when things go south at the worst possible time.
RESIDENTIAL AND COMMERCIAL SERVICES
You won't find a contractor more professional or reliable for your commercial and residential electrician services in Oak Ridge, TN, than our team at Pat Murphy Electric. We built our company 40 years ago on a foundation of honesty, integrity, reliability, service, and a commitment to quality in everything we do.
Some of the service we provide include:
Surge protection
Dimmers
Fixture installation and repair
Rewiring and remodeling
Indoor and outdoor lighting
Electrical circuit testing
Grounding
Smoke detectors
Electrical home inspections
Electric car chargers
Generator system installation
Storm damage repair
Electrical panel maintenance
Phone, computer, and data cabling
Much more!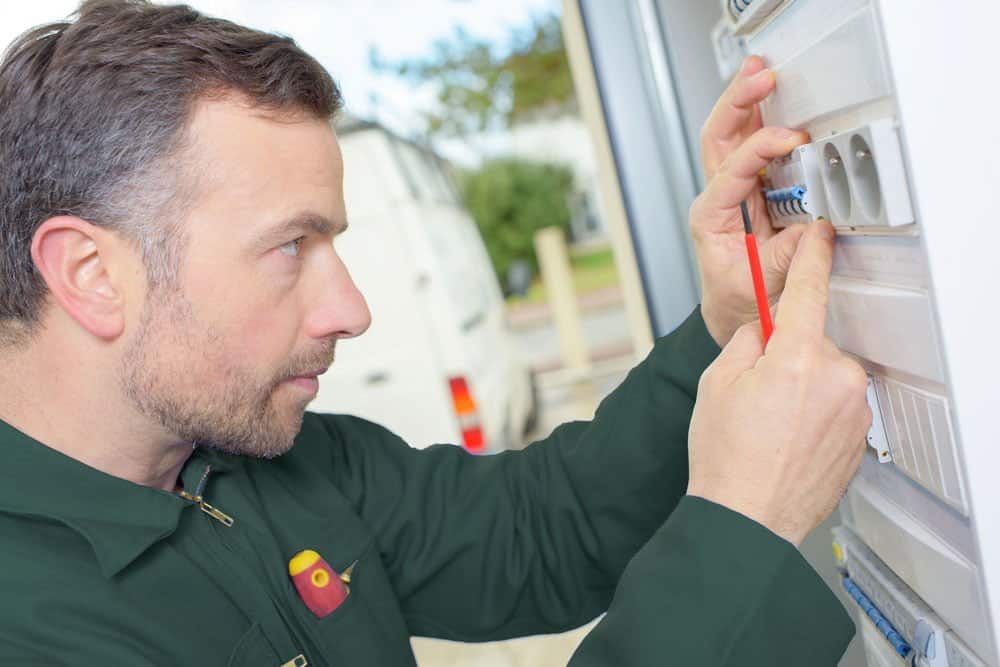 Pat Murphy Electric has built a spotless reputation for excellence throughout the region. Our goal is to take great care of your home or business with our impeccable electrical expertise and skill. We'll get the job done right the first time. Get in touch with our Oak Ridge, TN electrical company today to schedule your service call.