Pat Murphy Industrial Electrical Inspections
Pat Murphy Electric is your trusted partner in keeping your operations running smoothly and up to code. Whether you run a warehouse, a laboratory, or any other industrial facility, you'll need a qualified electrician to ensure that everything is installed correctly and working well. We are proud to provide industrial electrical inspections throughout Atlanta, Knoxville, and Charleston, all backed by our exceptional customer service and commitment to safety.
Inspections are the best way to learn more about the current state of your electrical components, and sometimes a number of problems can be found during an industrial electrical equipment inspection. Fortunately, we have a team of hardworking industrial technicians throughout the Atlanta and Knoxville areas who are prepared for anything and can work through all of your industrial electrical problems. Our team is certified, efficient, and known for paying attention to the small details. Electrical work can be very complex and dangerous at times, so our team keeps safety and accuracy as our top priorities on every job. To us, the right way is the only way.
If you want your facility to be as safe as possible, it's important that you work with an experienced electrician. In order to handle the unique challenges of industrial layouts, our team has received extensive training in electrical inspection, installation, repair, and maintenance. We can assess and understand how your facility's wiring is organized, root out potential hazards, and help you find areas to maximize your efficiency.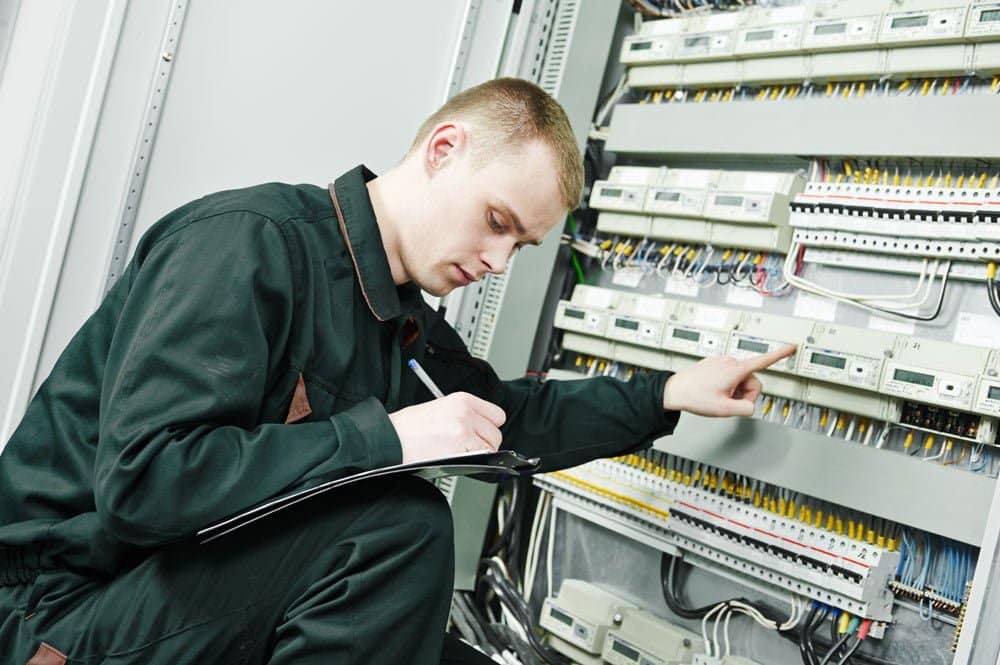 Pass Your Industrial Electrical Inspection
Whether you have a brand-new facility, you've recently done renovations, or you've moved to a different location, you'll need to pass your electrical inspection. Thankfully, Pat Murphy Electric is here to assist you! We offer comprehensive industrial electrical inspections in the Atlanta, Knoxville, and Charleston areas. You can always count on us for reliability and accuracy in our work, and we know that your business relies on our inspection results in order to move forward with your operations. 
When you get an inspection for your business, not only do you want to make sure that the industrial technician thoroughly inspects your business' electrical components, but you want to pass the inspection as well. An easy way to pass your inspection is by communicating with your technician. Our team is friendly and well-versed in all types of industrial electrical systems, and our technicians will be happy to walk you through the inspection findings and recommend the best course of action moving forward. Pat Murphy Electric is your resource for everything electricity, and is here to help you pass your inspection. Even if we find a few things amiss, we will tell you exactly what needs to be done in order to achieve compliance. To learn more about our Atlanta industrial electrical equipment inspections talk to one of our professionals at Pat Murphy Electric. We look forward to serving you and your business! 
Schedule A Thorough Industrial Electrical Inspection
Get 24/7 Emergency Support Now 470-588-9505