WALTERBORO ELECTRICAL CONTRACTORS
When it comes to electrical work for your home or business, you deserve a trusted and reliable  electrical contractor in Walterboro who can deliver high-quality services. Whether you need a simple repair or a complete electrical installation, our team of expert electricians is here to assist you. Pat Murphy Electric has been serving the Southeast for over 40 years, and we have the skill and attention to detail it takes to handle any kind of electrical job.
Even if an electrical installation or repair seems easy, we highly recommend you leave it to the professionals. Thousands of people are injured each year in the United States due to electrical accidents, many of which are DIY attempts. Don't be tempted by the thought of saving money or time, and end up putting your home, yourself, or your loved ones at risk. Just give us a call at Pat Murphy Electric, and we'll send out one of our friendly, reliable Walterboro electrical contractors to take care of you!
OUR COMMERCIAL AND RESIDENTIAL SERVICES
Pat Murphy Electric is the team to call in the area for both homeowners and business owners. No matter what your electrical project needs may be, we'll get the job done with our signature safety and accuracy. Our Walterboro residential and commercial electrician services include:
Rewiring and remodeling
Electrical home inspections
Fixture installation and repair
Electrical circuit testing
Storm damage repair
Smoke detectors
Indoor and outdoor lighting
Generator system installation
Grounding
Electric car chargers
Surge protection
Dimmers
Electrical panel maintenance
Phone, computer, and data cabling
Much more!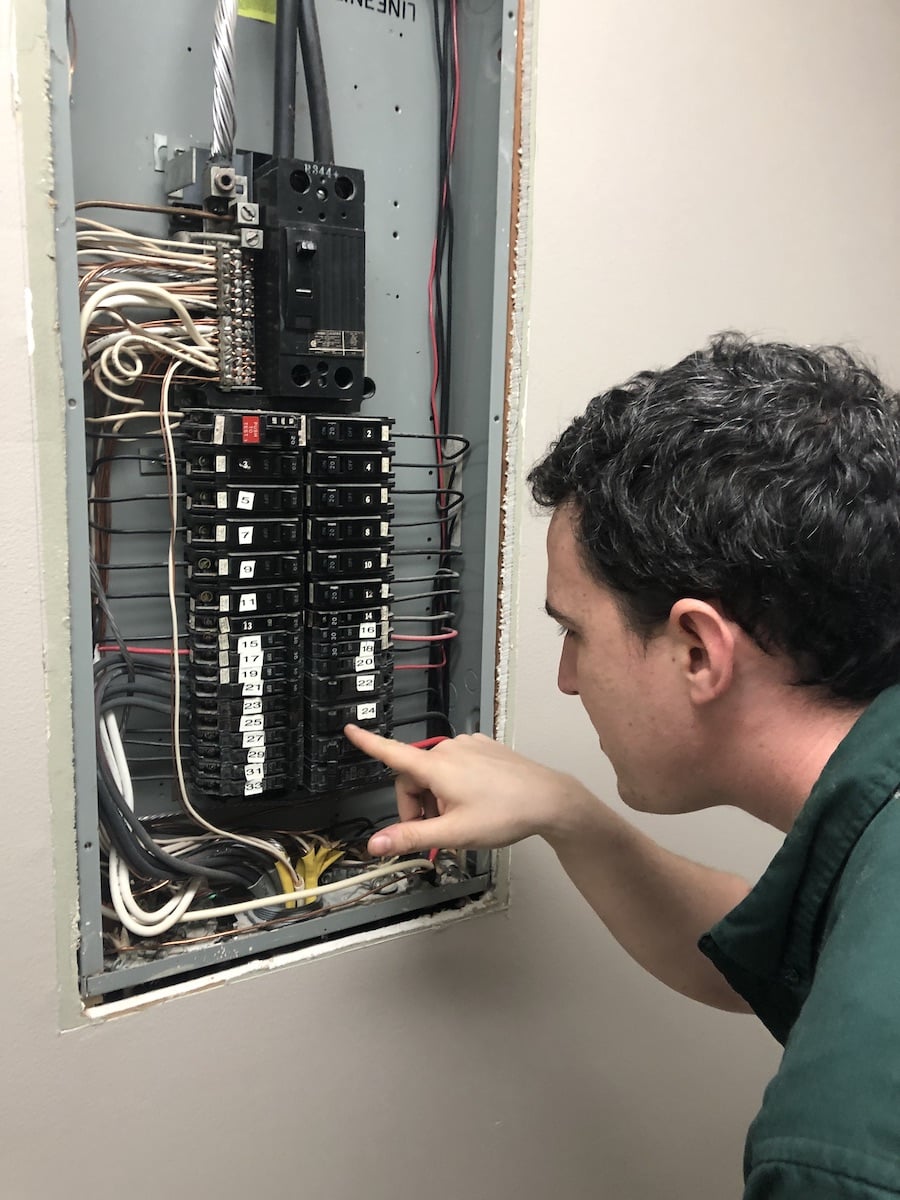 THE PAT MURPHY ELECTRIC PROMISE
Our Walterboro residential and commercial electricians are highly trained and experienced in handling various electrical repairs, installations, and maintenance. We understand the importance of timely and efficient service, which is why we work quickly to ensure that your electrical systems are up and running in no time. Our electricians are available 24/7 for emergencies, and we always strive to provide exceptional customer care in everything we do.
Pat Murphy Electric is known as one of the finest electrical contractor companies in the Walterboro area, and we look forward to providing you with the highest standard of service. We're here to help you with all your electrical needs, big or small. Contact us today to schedule your appointment or to learn more about how we can assist you!