About Pat Murphy Electric Charleston
Our Beliefs
We believe there's only one way to do a job, and that's the right way. Since 1982, we've been providing residential, commercial, and industrial electrical services in the Atlanta and Knoxville areas. Since then, our team and our fleet of vehicles have both grown, so our service area has been expanded to provide 24/7 electrical contractor service to customers in Charleston as well. Pat Murphy Electric, Inc. has been a member of the Independent Electrical Contractors (IEC) trade association for over 30 years, BBB (Better Business Bureau) accredited for 13 years with an A+ rating and Best Pick Report Certified for 22 years. So you could say we know our stuff!
Our Team
Each of our licensed electricians serving the Charleston area has completed rigorous training prior to joining the team. Pat Murphy Electric is a member of the Independent Electrical Contractors (IEC) trade association and the Better Business Bureau (BBB), and we're Authorized Installers of Chevy Volt, Nissan Leaf and Tesla Charging Stations. Additionally, many of our installers pursue continued education and certification beyond what's necessary for licensing. In all things, each individual who is employed by Pat Murphy Electric is motivated by creating a safe electrical ecosystem for our customers, their homes, and their businesses. Our professional Charleston electrical contractors, installers, and repairmen take pride in safeguarding the electrical service of our communities and the people who live and work in them.
Our Promise
We make a simple promise to all our customers, whether they're homeowners, a business owner, or the manager of multiple properties. Our goal is always to communicate clearly and effectively as we create the safest, most reliable electrical environment possible. And our Charleston professional electrical contractor services are just the latest extension of that mission. 
Our team lives in the area and understands how important it is to keep your home and businesses electrical systems running smoothly. Whether you are a homeowner dealing with an emergency electrical repair or the owner of a warehouse wanting to upgrade your electrical systems, the licensed electrical contractors at Pat Murphy in Charleston have the experience and knowledge you need. Because of our technicians' extensive initial training and continuing education to keep up with the changes in the electrical codes and requirements, we are the best choice for electrical repairs and installations for your home or business. Call our professional team today for the most complete electrical service in the area.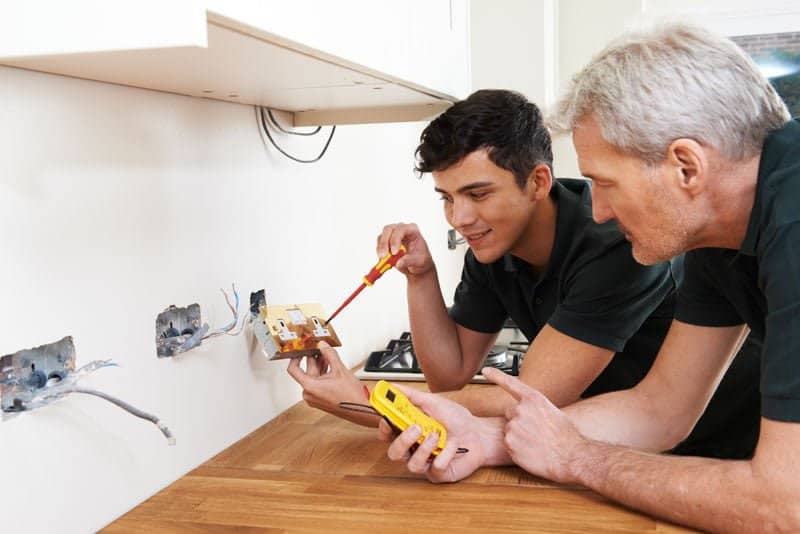 Our Locations
Pat Murphy Electric has locations in Atlanta, GA; Tucker, GA; Knoxville, TN; and Charleston, SC. You can contact the team nearest you by filling out the form below with your contact information or using the phone numbers available. We look forward to working with you!
CHARLESTON
1070 Jenkins Road, Unit 106
Charleston, SC 29407
843-212-9763
TUCKER
1870 Montreal Rd
Tucker, GA 30084
470-588-9505
ATLANTA
3340 Peachtree Rd. NE Suite 1800-001
Atlanta, GA 30326
470-440-2017
KNOXVILLE
509-B Dutch Valley Drive
Knoxville, TN 37918
865-409-2400